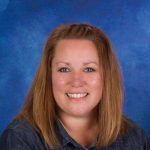 Jen Boog, Director
I was the lead preschool teacher at Abiding Savior from 2014 – 2019 and I loved every minute of it – great families, great children and a great community! However, an opening to teach preschool opened up at the school that my two daughters were attending and I felt as if I couldn't pass on the opportunity to be in the same school and same school district as they were in. However, I felt something pulling me back to Abiding Savior Preschool and became the director during the 2021-2022 school year.
I have been married for 17 years to my husband Marcus.  Our family consists of our two daughters and our dog named Baxter who we adore.  I love spending time with my family in my free time.  However, with two teenage daughters in the house our free time is limited; they are both extremely involved in sports.  We are busy most weekends watching them play softball, volleyball or basketball depending on what time of the year it is.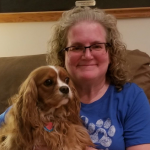 Neva Horner, Lead Preschool Teacher
Hello!  My name is Mrs. Horner and I am your teacher.  Welcome to Abiding Savior Preschool!  I am so excited to have your family join our preschool class.  I am looking forward to getting to know your child and to have a fun year of stepping into God's love and learning and playing together!
I grew up on a farm near Ludington, Michigan.  I studied nursing at Wayne State and when I got married I moved to Minnesota.  I worked as a nanny for 4 years and had my own daycare for almost 10 years.  I worked as a preschool teacher at Christ Lutheran Early Learning Center for 19 years.  I have been married to my husband, Eric, for 39 years and have two grown children.  We have two dogs, three cats, two guinea pigs, two rabbits, a beta fish and a very full house!
Jamie Sellman, Assistant Preschool Teacher
Hello!  I'm Jamie! I'm married to my wonderful husband and have five adult children, two kitties, and two dogs. I have four beautiful grandchildren, and one on the way! I enjoy walking, music and traveling. I have worked in Preschool for almost eleven years and have experience working in childcare and with infants. I'm looking forward to the upcoming school year!
Carmen Edmond, Lead Toddler Teacher
Hi! My name is Carmen. I live in Mounds View with my husband and our 3 beautiful kids! I was previously a Toddler Teacher at Love to Grow On for 4 1/2 years. I took the last year off to stay at home with our youngest who just turned 1. It is such a joy working with children. They are our future and helping them to grow is an honor.
Ellie Woehrle, Toddler Aide
Hi! My name is Ellie and I am 18 years old. I live in Lino Lakes and recently graduated from high school this past June. I love working with kids and am excited to get to know all the students this year!