Abiding Savior is blessed with dedicated, talented, and caring individuals who support the ministries of our congregation.
Pastor Ryan Brodin, Senior Pastor
Ryan Brodin – x103 – Senior Pastor – Click here to contact Pastor Ryan
Rev. Dr. Ryan Brodin came to Abiding Savior in August of 2009. He was born and raised in Anoka, Minnesota, where he was active in Zion Lutheran Church and many school activities including football, tennis, basketball, choir and theater. Pastor Brodin graduated Phi Beta Kappa from Augustana College in Rock Island, Illinois and received his Masters of Divinity from Princeton Theological Seminary in Princeton, New Jersey, and his Doctor of Ministry in Congregational Mission and Leadership from Luther Seminary in St. Paul, Minnesota. He also has received his Certificate in Pastoral Leadership from Augsburg College. Before coming to Abiding Savior Pastor Ryan had served as Co- Pastor of St. Philip's Lutheran Church in Fridley, Minnesota. His wife, Kendra, is an attorney and Founder and CEO of EsquireWell, a coaching and consulting company dedicated to lawyer success and well-being. Pastor Ryan and Kendra live in Shoreview with their 2 daughters and their son. Pastor Ryan loves to fish, play golf, cheer on any Minnesota sports team, watch movies and visit family and friends in his free time.
Pastor Lisa Richardson Engen, Associate Pastor
Lisa Richardson – x104 – Associate Pastor – Click here to contact Pastor Lisa
Pastor Lisa Richardson Engen has been the Associate Pastor of Congregational Life and Outreach at Abiding Savior since August of 1998. She grew up in North Minneapolis, in the Camden area and New Brighton. She graduated from Irondale High School. She graduated from St. Olaf College in 1978 and received her Masters of Divinity from Luther Seminary in 1983. She was ordained on September 4, 1983. She spent her internship in Cresco, Iowa. Her first call was at Messiah Lutheran in Sioux Falls, SD. She served at St. Stephen Lutheran in Marshall, MN and congregations in the Twin Cities – Christ the King in New Brighton, University Church of Hope before coming to Abiding Savior.
She is the mother of 4 children, Anna, Maria, Rebecca, and Andy and is married to Gary Engen. She has 9 grandchildren, Sophie, Leif, Shelby, Grace, Lazarus, Addy, Cameron, Myles and Levi. She enjoys being with family and people of all ages, being outside, speaking Norwegian, singing, playing guitar and hockey.
Katie Brouillard, Office Manager
Katie Brouillard – x102 – Office Manager – Click here to contact Katie
Katie and her family have been members at Abiding Savior Lutheran Church for the past few years, and she is excited to be a part of such a supportive, caring church family!  Katie joined the ASLC staff in February of 2017. Prior to joining our staff, Katie ran a specialty dessert business out of her home in Blaine, and also brings many years of experience in event planning, business administration, and sales experience. Katie attended college at both St. Kate's and Bethel University, studying Business Management. Katie grew up in Osakis, MN, but has lived in Blaine for the past 17 years with her family.  Her husband, Dan, works at Graco, Inc. in Minneapolis and they have three wonderful children: Dylan, Jack, and Taylor.  All three kids are active in church activities & sports, and Katie loves to support them and cheer them on! When Katie is not in the office, you will most likely find her in the stands at a sporting event, cooking meals for her family, baking, reading a book, snuggling with her dog, Chopper, or spending time with family and friends.  During the summer months, she and the family love spending time outdoors, specifically participating in some type of water activity!
Connie Clausen, Office Assistant
Connie Clausen – x101 – Office Assistant – Click here to contact Connie
Connie and her family have been members of Abiding Savior since 2008.  She grew up in Western Wisconsin where her father served as pastor of a 2-point parish for 36 years.  Connie attended Augsburg University in Minneapolis and worked for Portico Benefit Services (ELCA Board of Pensions) for 17 years prior to making the decision to concentrate on being a full-time wife and mom to her 4 kids.  Shortly after leaving her full-time job, she began working part-time at Abiding Savior as well as at a law firm in St. Paul.  She loves spending time with her husband Andy, and children Adam, Aaron, Ryan and Rachel.  She enjoys watching her kids participate in their sporting events, spending time outside, DIY woodworking projects, and reading.
Trisha Bourassa, Office Assistant
Trisha Bourassa – x101 – Office Assistant – Click here to contact Trisha
Patty Mesenbring, Director of Children's Ministries
Patty Mesenbring – x111 – Children's Ministry Director – Click here to contact Patty
Patty's fa
mily was fortunate to discover Abiding Savior in 1998 and they are happy to call Abiding Savior their church home.  Patty is married to Craig and has one daughter, Elise.  Although her background prior to becoming a mother was in medical administration, Patty began teaching Sunday school and volunteering in children's ministry at Abiding Savior in 2001, and found a bright new path. In addition to spending time with kids, she enjoys reading, writing, writing music, running, crafts and gardening.
Mary Larew, Vocal Choirs Director
Mary Larew – Vocal Choirs Director – Click here to contact Mary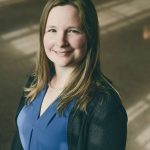 Originally from Iowa City, Iowa, Mary and her family moved to Minnesota in June 2020 when her husband Sam began residency in Emergency Medicine at Regions Hospital. They are delighted to be here – closer to Mary's family in Iowa, and in such a welcoming area with a vibrant arts community. Their son, Pascal, just turned five and is looking forward to starting kindergarten as well as a variety of music and dance activities.
Between Iowa and Minnesota, Mary took a detour through Ohio to complete a B.M in Music Composition from Oberlin Conservatory, then on to York, UK where she completed a MA in Ensemble Singing and a PhD in Directing Medieval Music Dramas. Next, Mary and her British husband Sam moved to Connecticut where they lived in 3 different parts of the tiny state for a total of 10 years and Mary worked as a violinist, singer, teacher, music director, and arts administrator while Sam completed graduate studies in Political Science, Sociology, and finally medicine.
Since moving to Saint Paul, Mary has joined an Eastern European folk rock band, SLOVCZECH, and in June Mary began her tenure as Executive Director of the Saint Paul Conservatory of Music.
Mary is thrilled to join the team at Abiding Savior in her role as Choir Director, and is eager to get to know more about our members and our relationship with music!  This year in particular, we all will be so aware of the gift of singing in community.  Whether you are returning to choir, or considering joining for the first time, Mary is looking forward to working with you!
Paul Weller, Bell Choir Director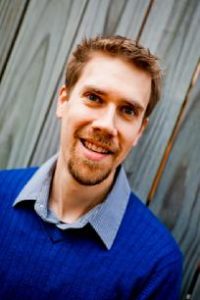 Paul teaches general music to grades 1-5 at Jefferson Elementary School in Blaine, MN. He earned a B.A. from St. Olaf College, M.A. in Education from Saint Mary's University and Orff-Schulwerk certification from University of St. Thomas. He has taught workshops both locally and nationally, serves on the Minnesota Orff and Kodaly boards, is an Orff Schulwerk Level I teacher trainer and has a new book "Ring, Dance, Play" that has just been published by GIA.
Janelle Schauer, Organist
Janelle joined Abiding Savior Staff in 2000 as the organist and choir accompanist. She graduated from the U of M in 1993 with a degree in Music Therapy. She is a musical therapist at Benedictine Living Community in New Brighton. She has lived in the Mounds View/New Brighton area since 1991.  She has 3 children and 2 grandchildren.
 Sally Richardson, Accountant
Sally Richardson – x112 – Accountant – Click here to contact Sally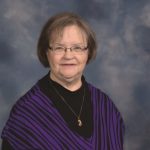 Sally has been the accountant for Abiding Savior since 2000 maintaining the accounting records and paying most general bills. She was a practicing CPA with a Minneapolis public accounting firm for 35 years and currently does consulting work for non profit organizations. Her BA in accounting, economics and mathematics was received from Luther College in Decorah, Iowa. Sally lives in New Brighton and she has been a member of Abiding Savior since the mid 1970's. Her passions include music with special emphasis on ringing handbells, attending the theater, reading mystery novels and traveling.
Gene Herman, Custodian